Location
Our store
204 S. Fannin St. Suite A
Rockwall, TX
Tues - Sat, 10am - 5pm
469-769-1882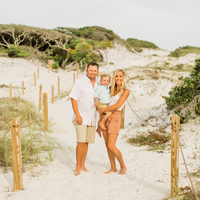 about the southern porch
Hey Y'all, Welcome to The Southern Porch!  A place where all are welcome.
The Southern Porch is your one-stop shop for all things Home + Gift. Thoughtfully curated and unique products for you and your home.
Founded in October 2020 by The Jordans, who reside in East Texas with their little boy, The Southern Porch is an expansion of their love for gathering with family and friends.  Creating a space where everyone feels at home. No fuss, just intentional living.
We strive to make your experience better everyday through customer service and are so grateful for your friendship and business!